There are many ways in which you can support us.  Yana Smith, a friend of Tanyel's who shared a love of gymnastics, decided to shave her hair for Tanyel's Smile .
We can't explain how proud we are of her, it was a fabulous gesture and great fund-raising from Yana. As she put it…..
I honestly cannot put into words how touched I am by all your amazing kind words and generous donations. I started this fundraiser thinking I would struggle to meet £200, and you smashed it in less than 24 hours! Today we hit £500 and I'm bald as a….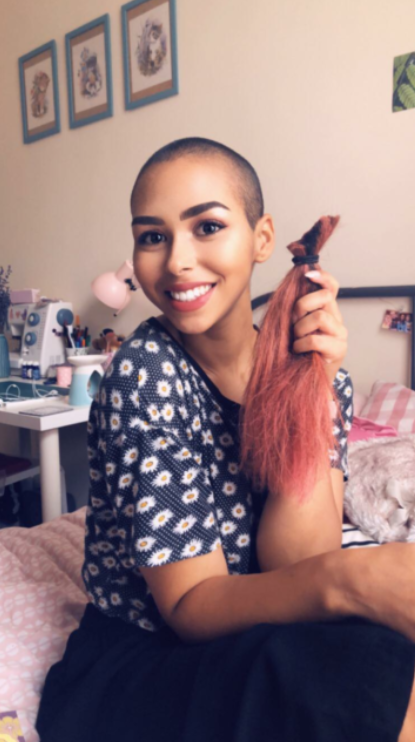 Tanyel was such a big part of my life as a child and she should still be here today, spreading love and kindness like she always did. Luckily her beautiful parents Gulay and Ceyhun continue to do this with their charity in her memory, Tanyel's Smile, which is where your donations are headed!
I'm honestly so overwhelmed, and promise I'm not having a quarter life crisis, a bit of hair is nothing in comparison to the lives of children suffering from cancer and their mums, dads, sisters and brothers
Thank you all so much again xxx